The Lily Theater
by Lulu Wang, translation by Hester Velmans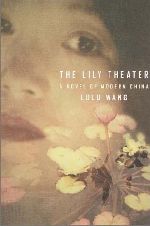 The Lily Theater, by Lulu Wang offers deep insight in the life of a Chinese intellectual prisoner during the cultural revolution. The book emphasizes the class system that Mao was trying to dismantle but which seems to have survived despite his efforts to raise up the peasants and suppress the intellectuals. Written from the eyes of the only child in a reeducation camp for top intellectuals, its young heroine does not seem to be able to adapt to the cruelty around her and finds herself at odds with her country's culture. The author gives us a child's view of how Mao was literally worshipped as a revolutionary deity.
Order this book from amazon.com

About the Author

Hester Velmans is well known for her translations from Dutch into English of works by Renate Dorrestein, Lulu Wang, Isabel Hoving, and Jacqueline van Maarsen. Velmans was awarded the Vondel Prize for Translation for Renate Dorrestein's A Heart of Stone and her translation from French into English of Bernard du Bucheron's award-winning The Voyage of the Short Serpent has attracted great attention. Velmans' first sole creation, Isabel of the Whales, is a book written for children with the idea of empowering young girls and boys to influence the natural world. It is followed by Jessaloup's Song which reunites the two principal characters in a second ecological fantasy adventure.