War at the Top of the World
by Eric Margolis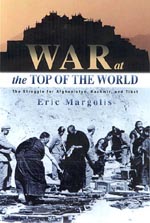 War at the Top of the World presents a history of the complicated and volatile conflicts that entangle one of the most beautiful and remote parts of the world. The book plays witness to the escalating conflict between India and Pakistan over the isolated and contested territories of Kashmir and Ladakh, an age-old dispute that threatens to transform their arms race from a regional concern to an alarming global crisis.
Eric Margolis traces this struggle along with the conflicts in neighboring Afghanistan and Tibet, back to their Cold War roots, combining vivid first-hand accounts as a war correspondent together with a historical and strategic overview of the region. He offers a clear, concise analysis about the geopolitical complexities of the area and the key players in a complicated and little-understood part of the world that is home to a quarter of the world's population. Fascinating and indispensable, War at the Top of the World is an extraordinary read for anyone interested in the current global balance of power.
Order this book from amazon.com

About the Author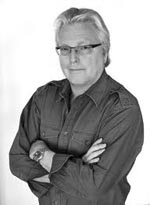 Eric Margolis is a syndicated columnist, writing for the Toronto Sun Media Group. He is Contributing Foreign Editor of the Toronto Sun newspapers and a syndicated columnist whose articles have been published in The New York Times, The Wall Street Journal, and the Los Angeles Times. He has appeared on Good Morning America, CBS News, CNN, ABC and WNET. Eric's syndicated column: Foreign Correspondent is a twice-weekly commentary on world affairs.