Tranquility Denied
by Andre Frieden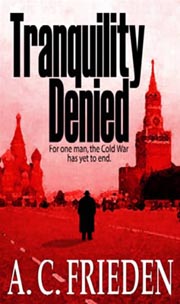 Andre Frieden does justice to the genre of intrigue and suspense with Tranquility Denied, a tale with contemporary themes set against a shadowy backdrop of the not so distant past. His main character Jonathan Brooks is thrust into a fast-moving plot with a series of turns that are sure to catch the reader by surprise.
While desperately seeking the evidence needed to vindicate his client in a court case to defend the owner of a merchant ship that was rammed by a navy patrol, Jonathan uncovers links to a sinister conspiracy involving military and industrial powers across the globe. His hunt for the truth leads the reader through the back alleys of New Orleans to remote Scandinavian villages and into the depths of the Kremlin, risking everything to save the lives and empires that hang in the balance.
Order this book from amazon.com

About the Author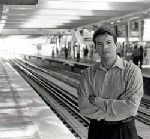 Andre Frieden draws his unique talent from a background as an attorney, a molecular biologist, an adjunct professor, a pilot and an army marksman. With two more novels soon to be published, Andre Frieden is set to become a well-known author of popular fiction. Born in Senegal, Andre is Swiss and Brazilian, and has lived in Africa, Europe, Asia, and America.