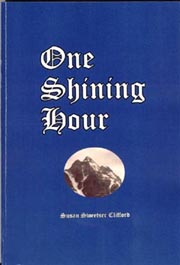 One Shining Hour
The Life and Times of Arthur Sweetser
One Shining Hour is an absorbing first-hand narrative of the people who created the League of Nations. Drawn from her father's extensive archive and her own personal experiences, Susan Sweetser Clifford brings to life the hopes and dreams of the pioneers in international organizations.
Her book recounts the life and times of Arthur Sweetser, a journalist who covered the battlegrounds of the First World War and who went on to establish the information section of the League of Nations. His life involved him in close working relationships with the visionaries who would embark on the quest for peace among nations that was begun by Woodrow Wilson. Many of these pioneers were frequent visitors to the Sweetser home at Merimont on Lake Geneva, where Susan grew up. She illuminates this period of hope and disappointment with direct quotations from her father's prolific correspondence, woven together by her own interpretations and recollections.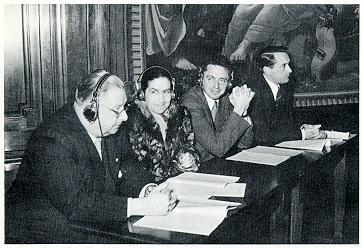 Arthur Sweetser's involvement with the creation of the United Nations is brought into focus against the historical backdrop of the Second World War, while his work in developing international education is a recurring theme throughout his life, most notably with the establishment of the International School of Geneva as well as the United Nations International School in New York, in full knowledge that the ideals first promulgated in the League of Nations would take many generations to achieve.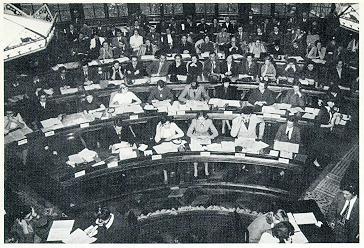 We are treated to an insider's view of the personalities who helped to shape the formative period for international institutions. Confidential portrayals of the first several Secretary Generals highlight their strengths and weaknesses, while personal frustrations occasionally erupt into full-fledged controversies. We discover the guiding influence of John D. Rockefeller III, the Cargnegie Endowment, the Woodrow Wilson Foundation (of which Arthur Sweetser was the first President) and many other organizations that were instrumental in establishing a constructive agenda.
One Shining Hour reminds us that international institutions, which today play a vital role in advancing the interests of world peace, are themselves the product of real men and women, many of whom have dedicated their lives in the pursuit of these ideals. Their determination in the face of insurmountable challenges serves as living proof that when working together mankind can achieve the impossible.
This book is currently available by private subscription.