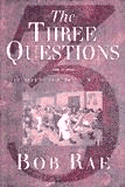 The Three Questions
Prosperity & the Public Good
Concentrating on Rabbi Hillell's famous questions, Bob Rae delivers some thought-provoking ideas on the responsibility within and for society in The Three Questions: Prosperity & the Public Good.
In this book, Rae takes a hard look at business, communities, individuals, government and the future economic and political status of Canada, while making a strong case in favour of the concept of the public good underpinning the foundation of a strong Canadian federalism.
While covering the roles of government, business, communities and individuals in the new economic and political reality of Canada, The Three Questions addresses a form of utilitarianism that brings the challenges of globalization into perspective.

From Protest to Power is personal political memoir of Bob Rae's life in politics. The book provides a surprising, frank look back at his time at his rise to power from radical student politics to becoming the first New Democratc Party government to hold power in Ontario. Rae also takes a look at his experience as a Rhodes scholar at Oxford studying with philosopher Isaiah Berlin, and his life as a family man.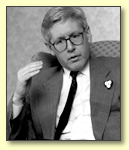 Bob Rae was first elected to Parliament for the New Democratc Party in 1978; he was elected New Democratc Party leader in 1982, and was premier of Ontario from 1990-1995. Amid much public praise for his performance as Premier, Bob Rae announced that he was stepping down as the Leader of the Ontario New Democratic Party in January of 1996. He joined the Liberal Party in 2006 and won a federal by-election in 2008. He was the opposition critic for foreign affairs for the Liberal Party until the May 2011 national election when the NDP replaced the Liberal Party as Canada's official opposition. Bob Rae became the Liberal Party's interim Leader in May 2011.