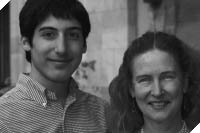 Vocation Créateurs
Having only just graduated from La Grande Boissière in 2002, Pascal Perez, has already penned his first book, co-written with Barbara Polla, a prominent swiss politician.
Through the gathering of various entrepreneurs' experience, Barbara Polla and Pascal Perez point out the importance of and the need for start-up companies in a dynamic economy, touching on all aspects of small businesses, from the financial to the personal.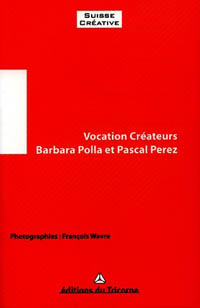 Vocation Créateurs profiles a number of entrepreneurs spanning different ages and disciplines to produce a digestible, yet thorough, analysis of small businesses in Switzerland. The book discusses issues such as the importance of experience including 'failures', the importance of family life and of course, the readiness to take a risk to pursue something you believe in. The book explores other issues, such as the challenges of overcoming the amount of red tape and bureaucratic nuances over time and space, the challenges of recruiting, training and keeping personnel, the importance of school and how it can guide students to being entrepreneur.
Vocations Créateurs is one in a series of texts the Swiss group les éditions du Tricorne is publishing. Overall, it makes for a very insightful and thought-provoking read...
Who knows, maybe it will be the thing that pushes you to develop a business about something for which you have a passion or a special connection! Just like the luxury watch makers, hearing aid manufacturers and web designers portrayed in this book.
Pascal Perez is currently a third-year computer science student at the EPFL; he started his own computer company, LHA, when he was sixteen and was quickly discovered by local medias. Barbara Polla, doctor in medicine, manages four companies and is a prominent politician. Over the years, she has always defended start-up companies as well as PME.