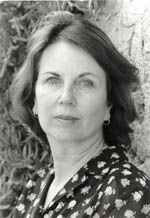 The Memory House
The Shadow of the Wind
Lucia Graves has performed literary translation for twenty five years, publishing over thirty volumes, mostly from English into Spanish or Catalan and also translating works into English, such as The Columbus Papers. A Woman Unknown is her first original work, followed by The Memory House, a novel, first published in Spanish as La Casa de la Memoria.
Her latest translation, The Shadow of the Wind by Spanish writer Ruiz Zafón, is an internationally acclaimed bestseller. Together with a cast of colourful characters, Ruiz Zafón has created a superbly entertaining story in a florid literary style.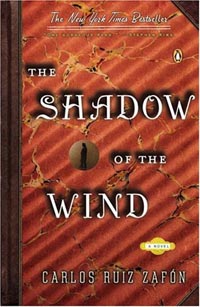 In the fine English of Lucia Graves, the original subtleties and wit of the book are conveyed complete with Zafón's rich similes and metaphors. The Shadow of the Wind is set among the secrets of post-war Barcelona, where the son of a bookseller is entrusted with a rare book by an almost forgotten author whose life and death is shrouded in mystery. It is a masterful novel of hope, mystery, and love that follows the young bibliophile as he discovers that someone has been destroying all copies of books by the forgotten author.
As his quest to uncover the life of this mysterious author continues, plunging deeper and deeper into the enigma, he encounters sudden disappearances, and a trail of many broken lives that give rise to a darker plan. Throughout the many twists and turns of an intricate and complex plot, entwined with passionate and forbidden love affairs, Carlos Ruiz Zafón introduces humorous interludes and eccentric secondary characters. This is an epic story of murder, madness, and doomed love that someone will go to any lengths to keep secret.
The Memory House is the first novel by Lucia Graves. It is based on the expulsion of Jews from Spain in 1492 and tells the story of Alba de Porta who lives contentedly with her mother Regina in a large old house in the Jewish quarter of Girona, on the northeast coast of Spain.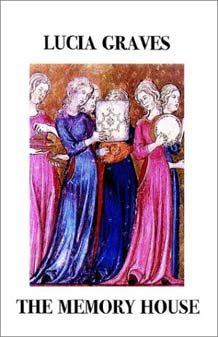 Raised by her grandfather, an enlightened Rabbi who instilled in her the rudiments of Jewish mystical thought, Alba undertakes to preserve an important religious text when her family is expelled from Spain by Monarchs' decree. Prevented from carrying the text with her, Alba is asked to memorise it in order to ensure its safe exit from Spain.
She uses the architecture of her family home as a memorising aid to retain the words of the book in her mind; thus, when she leaves, she also takes with her the house of her ancestors and its entire contents on what proves to be an eventful and difficult journey, crossing the Pyrenees into Southern France, then travelling on to Italy and finally reaching the Ottoman Empire.
The memorised book plays a fundamental role in Alba's story: it guides her through the labyrinth of life, love and death and at the end of the journey is the key that will open the door of her past and reveal an unexpected secret.
The Memory House has also been published in Turkish by Gözlem as Anilar Evi, in Spanish as La casa de la memoria published by Seix Barral, and is due to be published soon in France by Anatolia.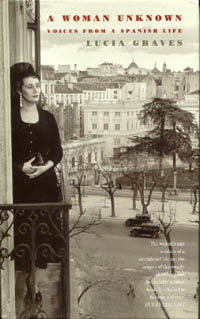 Emerging from the shadow of her illustrious father, Lucia Graves shares a captivating autobiographical portrait of life in Spain in A Woman Unknown. A Woman Unknown traces Lucia's childhood on the island of Majorca during the Franco dictatorship, her studies in Geneva and Oxford, and the later years spent raising a family in Catalonia
Both at one with the people of Spain and apart, Lucia found herself continually bridging the gaps between Catalan, Spanish and English, as she picked up the patterns and nuances that contain the essence of each culture.
"Although many English writers have opened windows on Spain ...none has done it so intimately and so personally as Lucia Graves. This is a book of high literary achievement and extraordinary humanity." TLS
"Her memoir is layered, just as she is, echoing the struggles of a divided people to become whole again." The Daily Telegraph
"A highly revealing account, not only of a woman's life, but of a whole extraordinary passage in one contemporary European country... it should be read by everybody interested in Spain and in women's special history in the present century." Financial Times
Lucia describes her experience at the International School of Geneva in a chapter entitled 'Raining in my Heart':