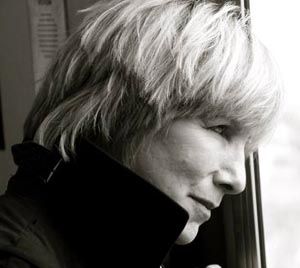 Killing Me Softly
Listen to My Sister's Boyfriend from
the album Bend Like Steel (2011)
If ever there was an musician who thoroughly enjoys her work, Lori Lieberman fits the bill. As a songwriter and guitarist, Lori Lieberman performs with the range of talent that is guaranteed to enchant any audience. Her recordings resonate with fresh appeal with every new album release, while her fans continue to grow younger during the years since she first began performing. Playing solo and together with many talented musicians, she retains the melodies of her roots even as concert tours take her across the oceans.
Her first album, simply titled Lori Lieberman, propelled her into the spotlight in the early 1970s when the celebrated vocalist Roberta Flack heard a track from the album that was featured on an airline's inflight music programme. Killing Me Softly With His Song was inspired by a concert at the Troubadour Club in Los Angeles where Lori became spellbound by Don McLean's rendition of the song Empty Chairs. Feeling that he "sang into my soul," Lori used a club napkin to write the lyrics for her own composition, which was originally called Killing Me Softly With His Blues. Upon listening to Lori's version, Roberta Flack contacted her producer, Joel Dorn, and arranged to record the now classic, Grammy award winning song.
Following close upon her stellar performances at the Rotterdam Jazz International, the release of Bend Like Steel in 2011 represents one of the most personal collection of new songs that Lori has written. It has been called one of her most heartfelt and revealing albums, and while it features songs with stories from her life, Lieberman hopes that people listening to these songs will gain something of their own from them. In addition to Lori on the piano and guitar, her vocals are accompanied by exceptionally talented musicians including: Lyle Workman, Brian Kilgore, Trey Henry, Eugene Ruffolo, and Stefanie Fife along with the guidance of producer Joseph Cali.
Lyrics, video performances, and links to all of the albums and recordings by Lori Lieberman are available on the artist's official web site.