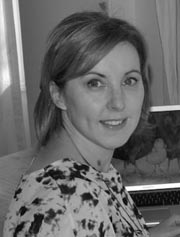 Nonna's Gnocchi
Illustrator
Ilona Tar delights children of all ages with imaginative drawings and illustrations. After traversing a career in garden design, graphic design, art director, studio manager and as a marketing professional for companies like Virgin, The Body Shop and Christian Dior, she became a full time illustrator drawing creatures, people, places, food and characters for books, magazines, websites, and wall murals.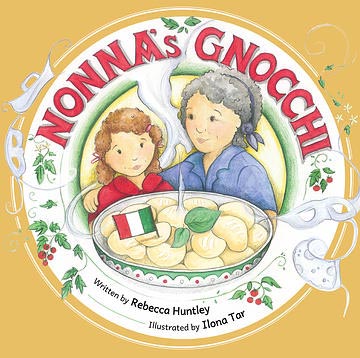 Nonna's Gnocchi, written by Rebecca Huntley and illustrated by Ilona Tar, takes a quintessential Italian staple dish all the way from the garden through to the table. The recipe for this delicious gnocchi is handed across the generations from Nonna (grandmother) to her granddaughter Sofia.
Three basic ingredients, potato, flour, and egg, are prepared with care as Nonna kneads the dough and rolls it into long strips. After the dough is sliced into soft pillow-shaped pieces and set out on a dish to dry, the gnocchi are cooked in a large pot of boiling salt water until they float to the top. Sofia sets the table to be ready while the gnocchi are tossed in her favorite sauce and served up for all to enjoy.
The authors value the role played by food and cooking in strengthening family relationships, and in passing this knowledge from generation to generation. Richly illustrated in 32 colourful, hand-drawn sketches, Nonna's Gnocchi will leave you and your family with an appetite for more.