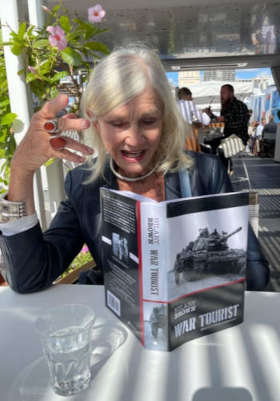 War Tourist:
Memoirs of a Foreign Correspondent
For those on the ground, war is a traumatic and harrowing experience; for the rest of the world, we depend upon a relatively small cohort of men and women to interpret unfolding conflicts and to explain events on the ground in terms that can be readily understood.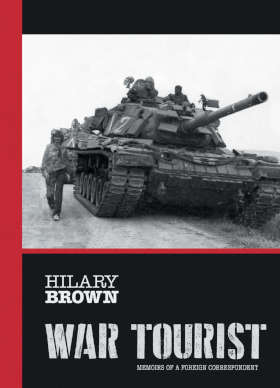 During a career spanning four decades, Hilary Brown chronicled a great many of the conflicts that have shaped modern history. As a widely respected and groundbreaking journalist, she brought world events directly into our drawing rooms through the medium of television.
War Tourist: Memoirs of a Foreign Correspondent recounts a life traversing the globe to record the realities of contemporary world events for a viewing audience. Hilary Brown is acknowledged to be the first woman war correspondent in the television age, who seized the initiative as a freelance correspondent in the Middle East before joining the American broadcasting network ABC.
Her reports as a foreign correspondent and war correspondent appeared on all three of the major US broadcast networks at the time. After taking up a studio role presenting the evening news for the Canadian Broadcasting Corporation in her native Canada, Hilary then returned to ABC for another two decades to continue her work in foreign news reporting, the field that she loved best.
A series of video clips to accompany this remarkable memoir are available on the War Tourist (wartourist.ca) web site, assembled with help from her son, Jonathan Bierman. These video excerpts illustrate the range of talent and commitment demonstrated by Hilary Brown in situations that few war correspondents have ever experienced.
War Tourist is a candid account from behind the scenes during events that have changed the course of civilization. This unique memoir brings a torrent of events to life with engaging first-hand insights into the people and places Hilary Brown encountered along the way. Her autobiography reveals a stimulating life of achievement, motivated by the desire to explore the world and to relate those experiences to others who share an unquenchable thirst for knowledge.