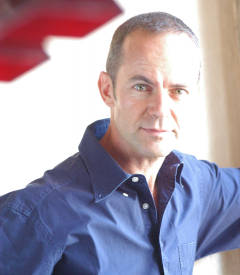 Runecentric:
An inspirational handbook of
rune secrets, symbolism and mandalas
Runes were used in many forms throughout territories settled by the Vikings, ranging from the North Atlantic across Northern Europe and extending eastward to the Black Sea. Propelled by his Scottish (Celtic) ancestry, ᚷᚨᚢᛁᚿ ᚠᛟᚱᛞ ( Gavin Ford ) has fulfilled a life-long interest in the aura surrounding Runic symbols with the publication of a definitive illustrated guide to the mystical world of Runes. The deep roots and interpretations of these mysterious symbols are explored in Ford's book: Runecentric: An inspirational handbook of rune secrets, symbolism and mandalas.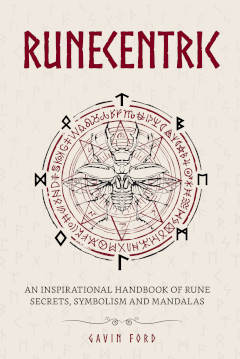 Runes constitute more than an alphabet, with additional meanings being ascribed to each character and to characters used in combination. Their origins are attributed to Odin, the god of wisdom, poetry, death, divination, and magic in Norse mythology. Their use in northern Europe was first noted during Julius Caesar's Gallic campaign in the first century BCE, where the Runic alphabet was first considered to have originated as an imitation of the Latin alphabet used throughout the Roman world. Runes remained in widespread use by Germanic and Anglo-Saxon cultures during the ensuing period, extending well into the 11th century AD.
Before being supplanted by the Latin alphabet during the Middle Ages, Nordic Runes represented more than a phonetic paradigm. Their origins in Norse mythology lent interpretations that went well beyond spelling, extending to symbolism, divination, and constellations. They often adorned jewelry, clothing, weapons, and permanent inscriptions. These extensive interpretations are richly illustrated by Gavin Ford in Runecentric, which focuses on the Elder German Futhark version of Runic characters. Futhark comprises first six letters of 24 Elder German Futhark Rune characters, including the phonetic sound "th" (ᚦ) which is still prevalent in modern English.
Runecentric: An inspirational handbook of rune secrets, symbolism and mandalas. reveals the mystical world of these 24 Runic archetypes to weave a tapestry of meanings and gleanings into a symbolic "meta-language." Richly illustrated with Rune mandalas, this comprehensive guide explores symbolic divination and magical divinations that represent one of the oldest western oracular tools. Ford considers how Runic divination correlates with oracular traditions practiced elsewhere, like astrology and I Ching, through comparative religion, anthropology, archaeology and linguistics. By placing Runes in this context, the book demonstrates how early Scandinavian mythology and prose resonate well with a universal desire to transcend a normal seat of consciousness.