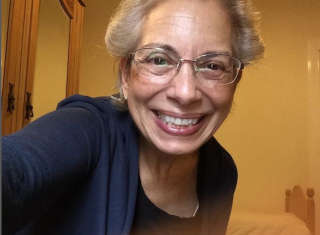 In the Shadow of the Shahs:
Finding Unexpected Grace
Farifteh Valentine Robb bridges two worlds, the Persian and the farangi, with a genuine appreciation for both cultures. Born to Iranian parents and raised in Switzerland, she grew up speaking three languages, Persian at home, English at school, and French in the host community. Her family enjoyed deep roots within Iranian culture, across generations that encompassed a traditional rural hinterland to more cosmopolitan urban environments.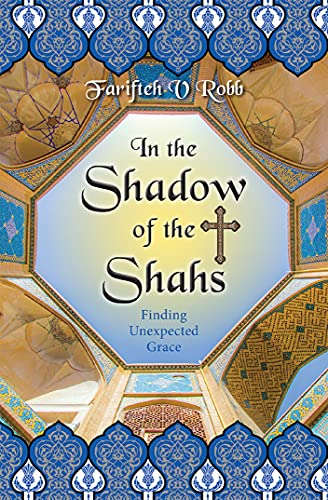 Her memoir, In the Shadow of the Shahs: Finding Unexpected Grace, is a candid and engaging journey through the twentieth century and the events that shaped her life. Written with future generations in mind, Farifteh relates her life journey and conversion to the Christian faith in an endearing style, with warmth and humour to accompany many of the difficult circumstances that she encountered along the way.
Having earned a doctorate in English literature from the University of Nottingham, Farifteh brings a rich perspective to her family history within the context of many divergent developments that occurred in her home country Iran during the 20th century. The reader is treated to an in-depth view of Persian culture, customs, religion and cuisine, as well as the ancient origins of Christian congregations within this predominantly Moslem country.
Her own conversion to the Christian faith, while living in Iran in the months leading up to the revolution which overthrew the Shah, forms an integral part of Farifteh Robb's life story. It ultimately led to her return to Farang (Europe in the Farsi language), to a fulfilling marriage, and to an entirely new life in Scotland.
This bridge between two cultures, between Iranian Moslem and European Christian traditions, defines Farifteh's multicultural outlook on life. Her memoir reflects a genuine understanding of both worlds in a first-hand account that demonstrates a great appreciation for events that have a direct impact on our lives.