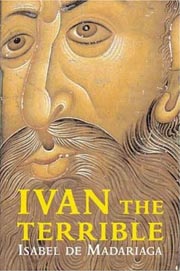 Ivan the Terrible
Catherine the Great
A Short History
Isabel de Madariaga is Professor Emeritus of Slavonic Studies at the University of London. She is a highly respected scholar who has published extensively about the reign Catherine II of Russia.
Her latest book, Ivan the Terrible, is the definitive biography of this Russian Tsar, portraying the infamous cruelty of his reign within the context of 16th century Russia. Written for scholars and students, this book also provides general readers with the first narrative of Ivan's life from birth to death. It studies his policies, his marriages, his atrocities, and his disordered personality, linking them as a coherent whole.
Enthroned while still a youth, Ivan accumulated power over the vast and divided territory of Russia by decimating the boyars, a landowning elite, displaying a penchant for sadism and brutality. Throughout a period of almost continuous warfare and bloodshed, he consolidated power across the land and expanded Russian territory into western Siberia, garnering a fearsome reputation guided by highly capricious superstitions and paranoia towards his own subjects.
Isabel de Madariaga argues that many of the Ivan's actions were driven by a belief that violence was necessary to purify himself and his people. She includes a fresh account of the active role that religion, magic and astrology played in Ivan's life and court and provides new insights into his foreign policy. Without minimizng the role of psychopathology, Isabel de Madariaga provides revealing comparisons with English, Spanish, and other European courts, setting the reign of Ivan the Terrible within the context of his time.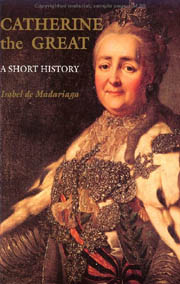 Isabel de Madariaga has received great acclaim for all of her scholarly literature about one of the most colorful monarchs of all time. Catherine the Great - A Short History is an excellent summary of this scholarly literature, written in a form that is accessible for general readers. The reign of Catherine the Great shaped history as much as it was bound by it, building a bridge between ages across which the Russian empire became transformed into a modern power.
While Catherine the Great is frequently portrayed as a romantic heroine by many writers, Isabel de Madariaga provides an accurate and authoritative panorama of Russia during the 18th century, paying close attention to historical detail and the political influences that came to bear. The age of enlightenment provides a rich backdrop for this illustrious period, with Voltaire, Piderot, and other luminaries figuring prominently.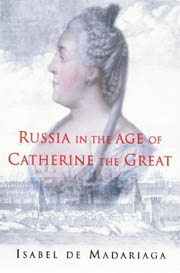 An accomplished writer and scholar in her own right, Catherine the Great is shown as a working empress with an exceptional talent for diplomacy, legislative acumen, and intellectual enlightenment. Her legendary sexual proclivities are well balanced by a determined program to forge a new Russia that was to become more attuned to the aspirations of a wide cross-section of her empire.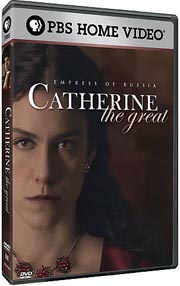 Isabelle de Madariaga is featured prominently in a recent film about Catherine the Great of Russia. The film is an historical reenactment of the life of this colorful monarch, whose reign shaped history as much as it was bound by it.
This documentary features narratives by renowned scholars who deliver a remarkable historical backdrop to the filmed sequences. It was originally broadcast by the American public television network PBS. Filmed on location in St. Petersburg, Russia and available in DVD format, it stars Emily Bruni as the empress Catherine.