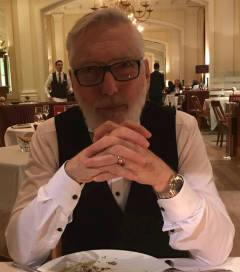 Travels Through Kazakhstan :
After the Fall of the Soviet Empire
by Laurence Deonna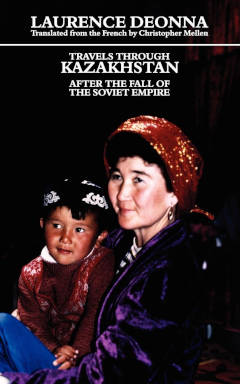 Kazakhstan is a country rich in culture and natural resources. It is the world's 9th largest country, with vast steppes spanning both Asia and Europe, from China in the east to the Caspian Sea in the west. It also shares a long land border with Russia to the north. The name "Kazakh" means "to wander," reflecting the historically nomadic culture of the main Kazakh ethnic group.
While sparsely populated, Kazakhstan also inlcudes a large proportion of ethnic Russians, who began emmigrating to the region during the 19th century, as well as a wide assortment of Germans, Greeks, Crimean Tatars, Uigurs, Jews, and others who arrived during the first part of the 20th century.
Travels Through Kazakhstan: After the Fall of the Soviet Empire by Laurence Deonna was translated into English by Christopher Mellen. It is a travel book that explores this vast country with first-hand accounts of the places and people encountered along the way. Deonna provides personal insights into a rapidly changing nation as it begins to develop its own path after gaining independence following the collapse of the Soviet Union.
Laurence Deonna absorbs both the physical and the cultural landscape of Kazakhstan, while treating readers to her own unique perspective about this enigmatic country. The characters whom she meets offer tales covering the full spectrum of ethnic origins and personal backgrounds, while their stories are illustrated with many original photos detailing a voyage from the old capital Almaty to cities, villages, places, and settings across this broad territory.
Laurence Deonna is a writer, journalist, and photographer whose beat for more than 40 years has extended throughout the Middle East, from Yemen to Iran, and among the ex-Soviet republics in central Asia. Born in Geneva, she is considered to be one of the foremost specialists on the situation of women in Moslem countries. In 1987 Laurence Deonna was awarded the UNESCO Prize for Peace Education for her book La Guerre à deux voix.
Her articles appear in many newspapers and magazines, and are distributed by global news organizations. An accomplished photographer, Deonna's images and photo-montages appear alongside many of her published articles. Her reports also appear on the British television network, Frontline Television.