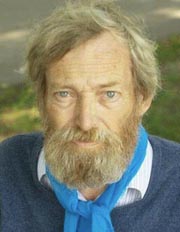 Harold Washington and the Civil Rights Legacy
An Insider's Account
During a career in journalism spanning more than half a century, Chris Chandler has covered Chicago through many periods of transformation. From his early days at the City News Bureau, writing in the Chicago Sun Times newspaper, and reporting for the WMMB television broadcaster, Chandler was highly respected for his incisive coverage of that city's often tumultuous political climate.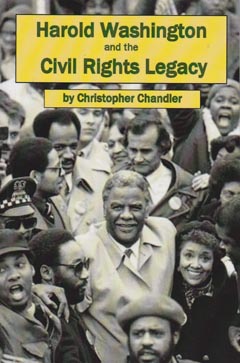 As Press Secretary for Harold Washington's primary campaign for Mayor of Chicago in 1983, Christopher Chandler experienced first-hand a striking transformation of the Chicago political scene when Washington defeated candidates put forward by an entrenched political establishment. Harold Washington and the Civil Rights Legacy is a revealing account of an era when civil rights legislation being deliberated by local, regional, and national governments were undergoing a profound evolution in the United States.
Harold Washington played a pivotal role during this era, working within the established political process, first as a student leader, then as an aide to a city council alderman, before launching his own political career to be elected to the Illinois state legislature and the state senate, and then to the United States House of Representatives. Washington's campaign for mayor of Chicago in 1983 was characterized by deep divisions within the city's political machine, divisions that were to continue during his tenure in office.
It was during this first campaign for the mayor's office that Christopher Chandler organized press conferences for his candidate, communicated directly with the press corps, and planned media strategies that eventually led to Harold Washington becoming the first African-American mayor of Chicago. This book describes how Harold Washington pulled together a coalition described as "progressive whites, black nationalists and political radicals," whose common belief that "fairness and justice will prevail" posed a serious challenge to the professional politicians.
Chris Chandler later served as press secretary for U.S. Congressman Bobby Rush, and as media director for the Government Accountability Project. Chandler won a number of awards during his career in journalism, including an Emmy award from the National Academy of Television Arts and Sciences. He was co-founder and associate editor of the Chicago Journalism Review, editor of the Chicago Free Press, the Daily Planet, the New Patriot, and the North Avenue Magazine. Many of his articles have been published in the New Republic, Chicago Magazine, the Reader, Streetwise, and In These Times.